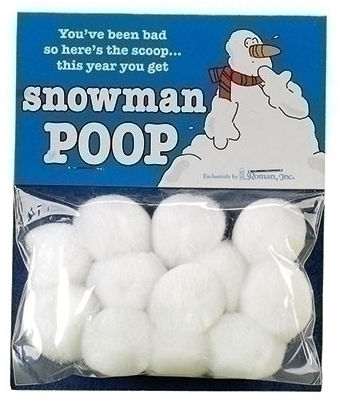 Snowman Poop Holiday Christmas Party Gag Gift by Roman BULK Pack, Set of 6
You've been bad so here's the scoop....this year you get snowman poop! This is the perfect gag gift for school or office Christmas Party.
- The poop is really small cotton balls
- Bulk set of 6 individual packages
- Includes store display
- GREAT VALUE! Retails at $5 per pack!