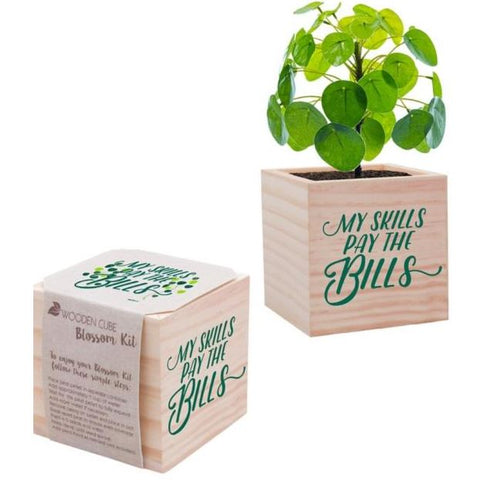 SHIPPING ONLY on My Skills Pay The Bills Plant Pot Set Wooden Cube with Money Tree Seeds, 4 inch Each 120 UNITS OF THE SAME PLANT
Plant pot with the sentiment "My Skills Pay the Bills "

Pot is made of wood

Gift Boxed and ready for gift giving. Planing instructions are included on the box.

Comes with plant pot and seeds. Needs to be planted.   
SPECIAL LOT OF 120 UNITS OF THE SAME PLANTER
PLEASE ALLOW THREE WEEKS FROM THE TIME OF PURCHASE TO DELIVERY 
Please email the names and addresses that they need to go to. 
Thank you - Johnny